D3 Research LLC is a small business based out of Puyallup, WA that specializes in gunsmithing and firearm customization. Their services include custom coating, refinishing, modification, and repairs for firearms as well as other accessories including knives and cups. They also have extensive backgrounds in R&D and can assist in product development, experiment setup, and testing.
Our team engaged in extensive industry and keyword research to aid in the development of an intuitive sitemap and detailed writing prompts to create a formal framework for their services. We wanted the site and the content to be useful from both an informational and sales standpoint. Having no previous written content, the writing prompts helped D3, providing valuable information regarding their services, processes, and quality to help encourage prospects to submit a custom order form.
D3 Research LLC's finished website offers robust page content in a sleek streamlined package. It provides highly valuable information for its customers while simultaneously offering an enjoyable user experience from the homepage to the custom order form.
D3 Research LLC's website features:
A streamlined top menu and navigation

Touches of subtle animation throughout

Comprehensive pricing tiers

A fully functional custom order form

High-res photo gallery of previous projects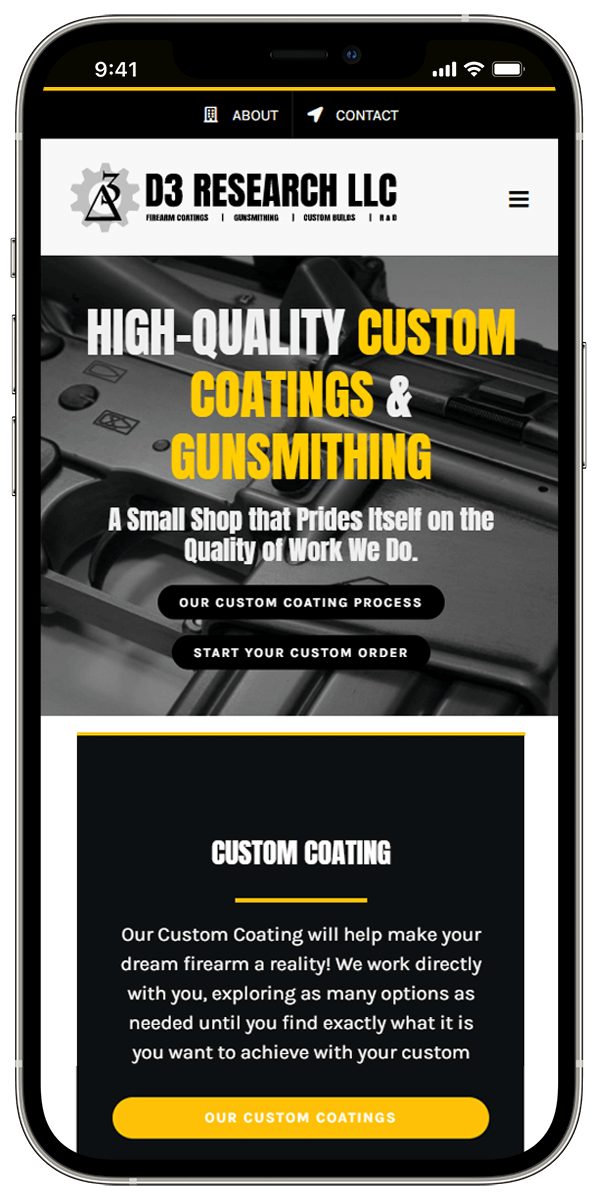 See How We've Helped Our Clients
.
Michael McKellar
The Sterling Inspection Group, Inc. is an InterNACHI certified Residential and Commercial property inspection company.
Michael McKellar
Sentinel Pest Control is a locally owned and operated full-service pest control company. The company has been providing residential and commercial pest control services to the greater Puget Sound area since 1998.
Michael McKellar
Oak Harbor Freight Lines is a family-owned and operated LTL Freight carrier that provides direct service to California, Idaho, Nevada, Oregon, and Washington.
Michael McKellar
The Sterling Inspection Group, Inc. is an InterNACHI certified Residential and Commercial property inspection company.
What Our Clients Say About Us
.
From our first meeting with Counterweight Media, I was highly impressed with the professionalism and knowledge. Our Website is everything they promised and more…
We used Counterweight Media for a complete website build. They did an awesome job and were extremely helpful throughout the process. I would recommend them to anybody looking for a fantastic site!…
We opted for an entire overhaul of our site from the ground up. They worked with us on a payment plan and were patient and helpful throughout the entire development process. We clicked right away even before the creative process began. We are thrilled with what they have put together for us and it is already paying dividends…
We had Counterweight media design our website from scratch. They created all of our website content, they came on site and shot a video for us, they created all of our images and put it all together into a complete website that converts visitors into paying customers…
Counterweight Media makes sure you're informed and on top of everything. They designed and created our website and we couldn't be happier. If you're on the fence or having doubts, don't think twice! Counterweight Media is the right choice!…
They designed our business web page and created an amazing video that we have used for marketing and social media. I have had a ton of compliments on our website on how beautiful it is and how easy to navigate it is.